Search Results
Promotional Sticky Notes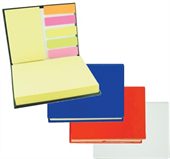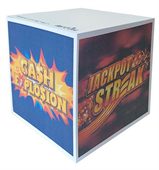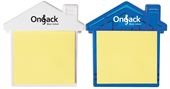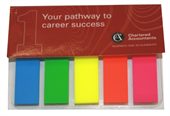 Whatever your office adhesive notes need may be, we have a vast range of sizes and styles to choose from that are sure to fit your requirements. Our promotional sticky notes, sticky pads, notepad holders and postit notes, we have the lot.
We have sticky note pads that come in bright colours, cube shapes, different sizes, or are made from recycled paper and all are excellent desk accessories that every office environment finds essential.
Some Popular Sticky Notes
Promotional Merchandise Ideas for Sticky Notes
For businesses that want to target professionals and students, our sticky pads and post-it notes make an excellent promotional medium. These items are essential for them because they are often used for writing down ideas, creating reminders, making lists, and more. Some people use them for doodling, while others use them for sending sweet notes to their loved ones. Our range of promotional post-it notes includes standard sticky notes, sticky flags, custom-shaped notepads, and combination pads. Sizes, colours, and designs are varied, so there are plenty of options to match your needs. Depending on your needs and budget, you can order from as low as 50 pieces to as high as 25,000 pieces.
The amazing colours and designs of our sticky notes and pads ensure that your brand will always be visible. In addition, the quality of these gift items helps build the image you want to project to your audience. Our promotional post-it notes are not expensive. Even if you're a startup, you can invest in some of these items to bring your vision to life. Your recipients will surely appreciate receiving one of these items at any event because it will help them stay organised and focused on task. Add your company logo and name on these sticky notes and pads, and your brand will go places.
If you want more options, you can consider our printed notebooks. Also great for students and employees, our notebooks are designed with premium protective covers in varying colours that you'll love. They are also available in different styles and sizes. And we have notebooks that are manufactured of recycled and natural materials, ideal for eco-friendly campaigns and eco-conscious individuals.