Search Results
Hygiene & Safety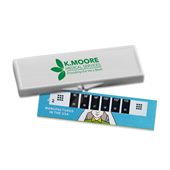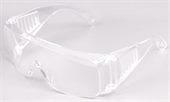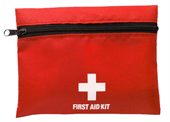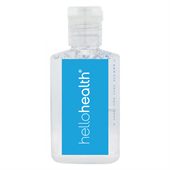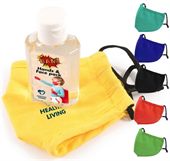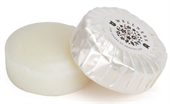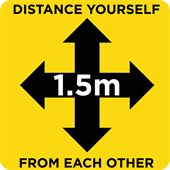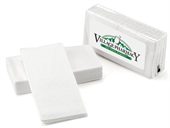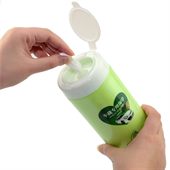 Brand your logo on our personal hygiene and promotional safety products. When it comes to hygiene we've got you covered. Promotional hand sanitisers, soaps, custom disposable face masks, social distancing decals and more. All handily grouped into the one section, we've got a large offering of everything you need to keep safe during these times. Custom branding is also offered on most products and we can deliver to anywhere in Australia.
A big hit has been our Australian Made hand sanitiser gel that comes in a huge array of sizes, from a small 30ml bottle up to a 5 Litre container. They all have 75% Ethanol for the effective protection against 99.9% of germs and bacteria. Many of the small styles have flip-top lids, but the larger ones have easy to dispense pump action, which makes them ideal for office or retail entrances for people to use. We also have imported bulk sanitiser at a much more cost-effective price, but just as effective in the prevention of germs.
Another great product in this range that has come to the forefront of many news items is our disposable face masks. There are the easy to wear 3-ply masks, which we carry both FDA and TGA approved or you can also pick from the more upscale and effective KN95 masks that we also supply with either FDA and TGA certification. Sold in bulk, they are a great option to give to staff who are feeling vulnerable.
Some Popular Hygiene & Safety
Promotional Merchandise Ideas for Hygiene & Safety
One item that gets overlooked a lot, but is just as effective when used properly is our range of custom soap. Probably our best seller is the soap paper sheets that come in a compact dispenser. You can take these anywhere and all you need to do is apply some water for them to dissolve. They are a great promotional hygiene product for giveaways with a large front branding area. Anyone in the hospitality, hotel or Airbnbs could look at our branded soap bars for another inventive way to promote yourselves.
The new item that has become a new necessity is social distancing decals and stickers. Who would have thought we would ever need to do this, but these decals are an effective way to help prevent the spread of unwanted nasties. We've got a great range of sizes to suit almost any working area, from warehouses to offices and retail stores. Full-colour graphics means your message will be easily read and understood.