Search Results
Custom Wristbands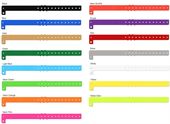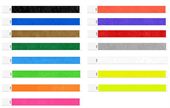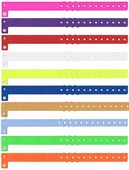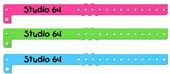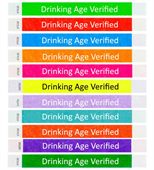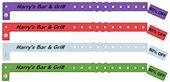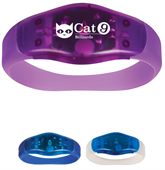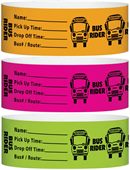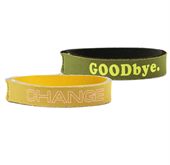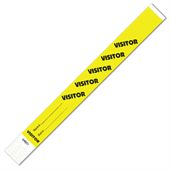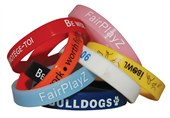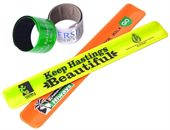 Our custom wristbands are just one of many types of ID wristbands that we stock. Tyveks are very popular with their non tear material. We carry a huge range of stock colours in Tyvek wristbands or you can also get the wristbands personalised with a custom print. Great for one day events like concerts or festival admissions, our unprinted wristbands are a cheap option for entry ID. We also stock durable plastic wristbands or our three ply vinyl wristbands that are perfect for multiple day events. If you are in need VIP wristbands, our full colour printed ones are just the thing to make your clients feel special.
Some Popular Wristbands
Promotional Merchandise Ideas for Wristbands
Custom wristbands are a fantastic choice for charity events, sports tournaments, trade shows, concerts, and more. Also great for personal use, we have a vast collection of quality wristbands, coming in different colours, styles, and materials. We have silicone wristbands and pre-printed wristbands, which are perfect for raising awareness for your special case. We also have flashing wristbands, which are great for outdoors enthusiasts and for those who work outside and want to be more visible. Our plain wristbands are a great option to use as an entry ticket to large scale events, such as concerts and conventions. They are cheap, highly visible, and we stock most of them, so when you place your order, the items will be delivered to you immediately.
For brand promotions, choose from our printed versions, which include slap bands, custom Tyvek ID wristbands, neoprene wristbands, silicone wristbands, and many more. You can browse our entire collection to find what you need. Our printed versions can be personalised with your logo, name, message, or image. We use cutting-edge printing methods, so rest assured that you will get quality products that last. Depending on your needs and budget, you can order from as low as 50 units to as high as 25,000.
If you're promoting healthy and active lifestyle, we also have promotional wrist and head bands to accompany your custom wristbands. They are ideal for fitness centres, sporting good stores, hospitals, health organisations, and other related businesses. We boast a huge range of these promotional products, with varying colours, sizes, and materials.