Search Results
Promotional Towels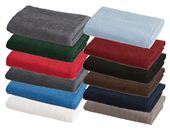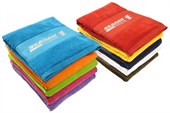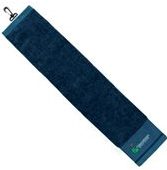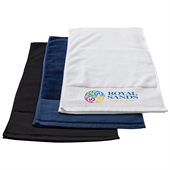 PromotionsOnly has a great range of towels in a variety of sizes and styles. You'll find that all the promotional towels listed below have personalisation options available on them. Some can be custom printed with your logo design or message while others can be embroidered.
Some Popular Towels
Promotional Merchandise Ideas for Towels
PromotionsOnly is one of the leading suppliers of promotional towels in Australia. Whether you need a towel to keep you cosy on a chilly morning or to dry off after a swim, we have you covered. We also have styles that are perfect for golf and sports lovers, and we also have towels that are great for working out or travelling. Our collection includes golf towels, beach towels, sports towels, and standard bath towels. Our sports towels include hand towels and cooling towels. Some are custom-shaped, which is great for particular types of business or event.
Towels are an excellent promotional tool because they are widely used and they offer huge printing space to showcase your logo, name, message, or artwork. And since our promotional towels are made of premium materials, such as cotton and microfibre, you can ensure that they will be durable to withstand daily abuse, giving your brand lasting exposure. Here at Promotions Only, we offer a variety of printing options to match your needs, including standard printing, screen-printing, and embroidery. You can provide us with your own artwork, or if you don't have an idea in mind, you can contact us for assistance.
Additionally, we carry a variety of colourful beach umbrellas to complement our line of promotional beach towels. We have pop-up sun shelters and umbrellas in plain colours and multi-colours. These are the perfect choice to help protect your customers from harsh sunlight while promoting your business. Kick off your summer event with our promotional beach towels and umbrellas.