Search Results
Custom Printed Promotional Balloons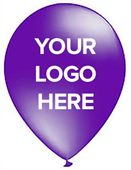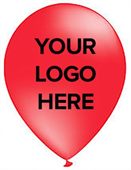 The best collection of quality balloons custom printed for your needs
At PromotionsOnly, our promotional balloons come in a huge range of custom printed options with standard colours, pastels & even pearl coloured wedding balloons available. We can customise balloons for you with printed faces & supply metallic balloons for all events. Whatever your custom printed balloon needs, PromotionsOnly has you covered!
We only use quality latex material to ensure a strong & long lasting product. Browse our range of promotional balloons & accessories including air pumps, ribbons and clips & see which one is right for you. With fast production in our Sydney factory, we can deliver anywhere in Australia, so buy your promotional balloons at cheap prices today when you order from PromotionsOnly!
Some Popular Balloons
Looking for a giveaway that's fun, affordable, and effective? You've come to the right place! Here at Promotions Only, we offer a rich collection of custom printed balloons that will make your event extra colourful. Choose from the dozens of colours we have to find the best match for your theme. We can put your own logo, message, or artwork on each piece using our latest printing technique, ensuring that your design will never fade. We are proud to be one of the leading suppliers of balloons and other promotional products around Australia, so no matter what design you need, we can help you create the perfect balloons for your business, event, or charity.
Our promotional balloons are great for any kind of events—be it birthday, trade show, grand opening, concert, corporate seminar, and wedding. They can be used as decorations or souvenirs. Customised with your logo and slogan, these balloons will take your brand to the highest level of exposure. If you need balloon accessories, such as cups and sticks, ribbons, or hand pumps, we can also supply them for additional cost. Explore our collection and choose your favourite. We have standard balloons, metallic balloons, and shiny balloons. If you have further questions, please don't hesitate to call us, we would be more than happy to assist you.
For large-scale outdoor events, such as sports tournaments and concerts, we have promotional cheering items. They make a wonderful addition to favour bags or a great noise maker to support your favourite players. We have everything—from whistles to tambourines—and they can be printed with your own design to make them more appealing.