Search Results
Promotional Sunglasses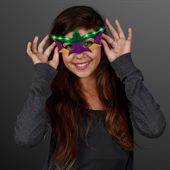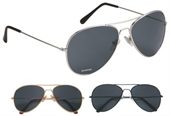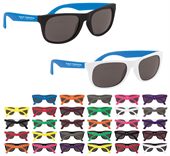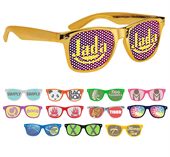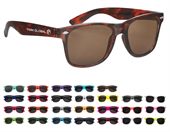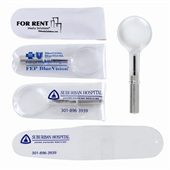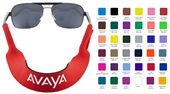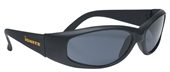 Our huge selection of promotional Sunglasses are fun promotional items in both adult and kids sizes. If you need custom sunglasses for promotional use, we have a terrific range to choose from in both traditional and brightly coloured frames. We pad print the frames with your choice of text or logos and are fun promotional items for outdoor events.
We also do a range of promotional sunglass holders, from zippered cases to clip on holders for the car. Whatever you need them for, our range of custom promotional sunglasses are sure to get the job done in style.
Some Popular Sunglasses
Promotional Merchandise Ideas for Sunglasses
Sunglasses are not just for protecting eyes and enhancing looks anymore, they are also a fashionable promotional medium. Best thing is that they are not just for summer, they are designed to be worn all year. So if you want to boost your brand exposure all season long, hand out some promotional sunglasses to your target audience. PromotionsOnly carries a rich collection of custom sunglasses—some have a classic look, while others have coloured frames. We also have sunglasses with crazy designs and sunglasses designed for those with exceptional style. We can personalise these sunglasses with your text or logo to promote your brand on-the-go. We also supply a range of eyewear accessories, such as cases and repair kits, to take care of your favourite pair.
Surprise your customers at your next trade show with our promotional sunglasses. Everyone will absolutely appreciate your generosity and thoughtfulness with these gifts; and therefore, will remember your business anywhere their journey takes them. Our custom sunglasses also make a nice addition to holiday baskets and goody bags, as well as a souvenir for private events, such as birthdays, weddings, and anniversaries. Luckily, PromotionsOnly supplies one of the best and most affordable lines of promotional sunglasses, so no need to go anywhere else. You can order in bulk or in small quantities, depending on your needs. For further inquiries, don't hesitate to call our friendly staff for assist.
For outdoor and summer events, you can also consider giving away some of our promotional sunscreen lotions along with personalised sunglasses. They come in many sizes, ranging from 7.5ml to 65ml, and a variety of compact containers, including sachets and bottles.