Search Results
Promotional Medallions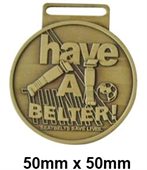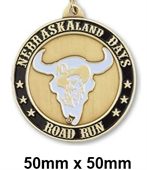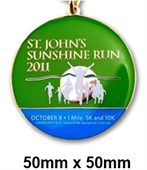 Promotional medallions are great items to hand out to people once they've reached a certain achievement. Whether it be a sporting achievement or a reward for long service, these medallions will suit just about any occasion perfectly. We can personalise these medallions with a number of different options including finishes, polishes, attachments and shape. So, why would you go anywhere else for your medallion needs?
Some Popular Medallions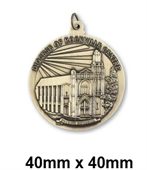 40mm Promo Medallions are manufactured in a die cast metal.
50 min.
View Info
+

Compare List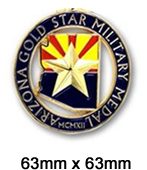 63mm Medallions offer various metal finishes.
50 min.
View Info
+

Compare List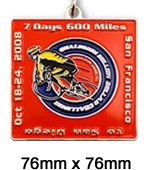 Custom 76mm Medallions are inclusive of a custom shape design.
50 min.
View Info
+

Compare List
Promotional Merchandise Ideas for Medallions
Stay on top of the competition with our promotional medallions. These are unique customised gifts that your recipients will absolutely keep and cherish. They are also a fantastic way to recognise the efforts of the deserving recipients, be it in sports, academics, military service, or workplace. So if you want to reward your students for their outstanding performance or show your appreciation for the loyalty of your staff, a custom medallion is the way to capture the essence of the occasion. We work with you to create the piece that is right for you. We can personalise your medallion with your school name, company logo, event name, tagline, or anything you wish. You can also choose from different materials and finishes available. And of course, you can add neck ribbons to make your gift look more stunningly attractive.
While they look elegant and classy, our personalised medallions are surprisingly affordable. This is especially true if you order in large quantities—the more you purchase, the bigger the savings you get. But no matter how small or big your order is, you can rest assured that your medallions will be delivered fast and safe to your door, anywhere in Australia. With over 10 years of reliable service, Promotions Only is your best source for medallions and other promotional products. So what are you waiting for? Shop now!
If you're looking for alternative options that are just as affordable and effective, consider our personalised lapel pins. We offer them in different styles and materials; take a look above to see some examples of our lapel pin designs.