Promotional First Aid Kits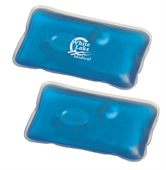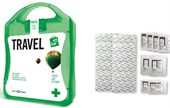 Our huge selection of promotional first aid kits will be perfect for whatever you may need them for. Everyone has a first aid kit so what better way to promote your business than offering branded first aid kits with your company logo. Pouch First Aid Kits have been designed specifically for the on go person, who rarely thinks about common, every day, first aid occurrences.
As these pouch first aid kits contain an arrangement of band aids and self adhesives, CPR mask, latex gloves and wipes, you will never have to think about being left in an emergency situation without the essential items.
Some Popular First Aid Kits