Search Results
Promotional First Aid Kits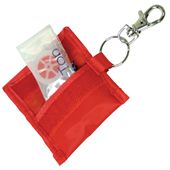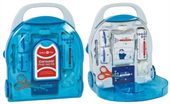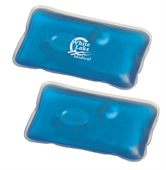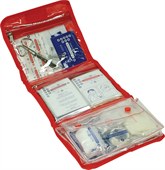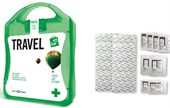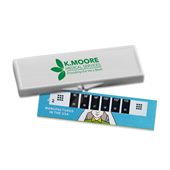 Our huge selection of promotional first aid kits will be perfect for whatever you may need them for. Everyone has a first aid kit so what better way to promote your business than offering branded first aid kits with your company logo. Pouch First Aid Kits have been designed specifically for the on go person, who rarely thinks about common, every day, first aid occurrences.
As these pouch first aid kits contain an arrangement of band aids and self adhesives, CPR mask, latex gloves and wipes, you will never have to think about being left in an emergency situation without the essential items.
Some Popular First Aid Kits
Promotional Merchandise Ideas for First Aid Kits
Keep your clients, customers, employees, and loved ones safe with our promotional first aid kits. Use branded adhesive bandages to cover small wounds, personalised hot and cold packs to soothe sore muscles, antiseptic wipes to clean skin, and customised first aid pouches to be ready for everything on the go. Let everyone know that you value their health and safety. For your upcoming events, whether it's health-related or not, choose to distribute these useful products. By doing so, recipients will appreciate your generosity and thoughtfulness; thus, will remember your business.
First aid kits are useful everywhere—at home, in the office, in classrooms, and on-the-go. We never know when accidents will strike, so it's important to add a few of these in your medicine cabinet, office drawer, car, or bag. Here at PromotionsOnly, we have over 50+ quality branded first aid kits, including those that are suitable for travel, road emergencies, and workplaces. We have adhesive bandages, thermometers, hot and cold packs, basic kits, and special kits. These items can be customised with any details you desire to create a promotional tool that is unique and impressive. Browse our entire collection and choose the item that is right for you.
In addition to our promotional first aid supplies, we also offer other healthcare giveaways, like personalised antibacterial products. In this category, you'll find travel tissue packs, wet wipes, hand sanitisers, and antibacterial sprays. These items are ideal to distribute at outdoor events where germs can spread easily, including marathons, parades, concerts, medical missions, and tailgate parties.