Search Results
Promotional Drink Bottles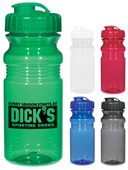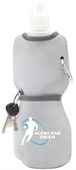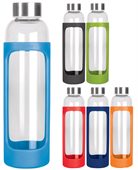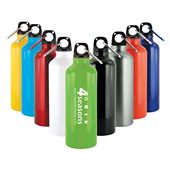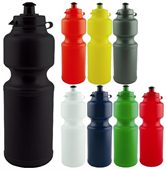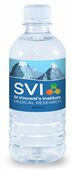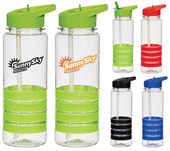 An entire range of quality custom printed bottles for sale online
The range of custom printed promotional drink bottles available online at PromotionsOnly is a popular corporate gift idea or promotional give away. PromotionsOnly offers top branding options on all plastic water bottles, or you can even engrave your logo onto one of our fashionable aluminium or stainless steel water bottles.
Our custom sports drink bottles are popular promotional items with sporting clubs & teams to promote sporting events. Give your company or organisation a marketing edge with promotional drink bottles available across Australia from the experts at PromotionsOnly.
Browse online and find a large assortment of custom printed bottles. Great quality, durable and practical, we deliver your custom drink bottles to any major city in Australia so why not give your business a boost by printing your fantastic logo on our water bottles.
Some Popular Drink Bottles
Giving away custom printed drink bottles will give your brand its much needed exposure because they are carried everywhere. If you need quality promotional drink bottles for your next campaign, Promotions Only is the place to go. We ensure that every bottle we offer is of high quality, but at a price that your budget can meet. Promotions Only supplies the largest variety of promotional drink bottles, from the ones that are made of plastic to those that are manufactured of premium glass or stainless steel.
Drink bottles are popular for sports teams, travel-related businesses, and schools. But it doesn't matter what business you run. If you want to reach a wider audience and make your brand known everywhere, drink bottles are the perfect promotional purchase. Unlike most products out there, these are the kinds of promotional items that don't get thrown away. In fact, drink bottles are used by everyone on a daily basis—for hydration and refreshment. Whether you're searching for a drink bottle to use at the office or to carry with you at your next road trip, you'll find a wide range of options here at Promotions Only. We have great styles, colours, and sizes to choose from; and we have single walled, double walled insulated, and foldable options. Browse our selection and customise your choice to your heart's desire.
Aside from drink bottles, we also supply a vast range of promotional coffee mugs that will surely boost your day. We have classic coffee mugs, trendy coffee mugs, and some are uniquely shaped to make your campaign stand out. But whatever you choice, our range of coffee mugs are sure to help you achieve your marketing goals. So shop now!