Search Results
Compendiums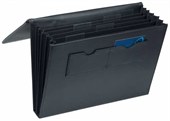 You'll definitely make an emphatic impression with promotional compendiums from our exquisite range of corporate gifts. We possess a large number of corporate and stylish compendiums that will transform your logo or corporate message into an eye-catching and dynamic promotion. With the option of a printed, embossed or gold foil finish we can imprint your logo onto our compendiums leaving you with a promotional product that looks undoubtedly professional and sharp.
Some Popular Compendiums
Promotional Merchandise Ideas for Compendiums
At PromotionsOnly we believe that the compendium is the perfect corporate gift for a promotion. Our products are incredibly convenient for their ability to hold vital paperwork securely. With their natural style our promotional compendiums will make your employees look corporately fashionable. They are designed to fit (and come with) an A4 pad of paper making it a compact and resourceful corporate item or you can add a stylish pen from our range fantastic corporate pens for the perfect matching gift.
We do all printing and embossing for our compendiums within Australia so you can be sure that you're helping Australian trade when you organise a promotion through our company. We deliver to anywhere in Australia, including Perth. Delivery to addresses in the Sydney Metropolitan area can be done same day whilst delivery to Melbourne and Brisbane are next day delivery.