Search Results
Promotional Clocks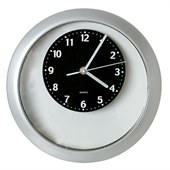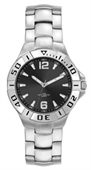 PromotionsOnly has been supplying premium promotional clocks in Australia for many years. All our clocks can be customised with printing or engraving of your corporate logo. Who doesn't need to know the time and what better way to show it than with one of our quality printed clocks. We have several different types of promotional clocks available to satisfy your advertising needs including desk and cheap travel clocks all of which will certainly help in enhancing your corporate image and business profile with their large promotional potential.
Some Popular Clocks
Promotional Merchandise Ideas for Clocks
This truly fantastic range of promotional clocks is great for your business as it not only enables for you to deliver quality and practical custom promotional items to your customers, but you can deliver ones that suit your business needs and advertising budget.
We have some great contemporary wall clocks such as our square and sleek metal wall clocks as well as modern wall clocks. If you're looking for cheap custom clocks online, you've come to the right site with our truly excellent range. Our clocks that we have available make a perfect corporate gift when combined with our other premium quality promotional travel accessories. These include a travel sleeping mask, travel neck pillow and several other items which are all great ways to enhance and further your business profile.