Search Results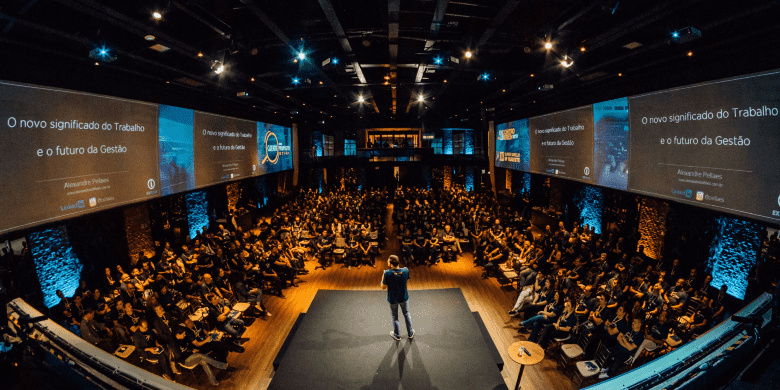 31 March, 2022
Make Your Conference A Success With Promotional Products
Conferences have certainly been hard hit through the COVID crisis, but we are starting to see them start up again as freedoms are returned, so we thought this would be a good time to revisit some of the better promotional product ideas that can benefit a conference and strengthen your brand. Usually, at conferences, you can take advertising space as a sponsor on different levels. This can be an online acknowledgement of your sponsorship, advertising space in the catalogue, banners in the main pavilion area and the possibility of adding promotional products to a goodies bag for attendees.
Giveaways are always a great way to leave a positive impression to attendees of a conference and they allow you to advertise your business long after the event is finished. The main way to achieve this is by giving something practical that people will want to use after the event, so we thought we'd list some of the more popular items that people would use over and over again. They are a positive way to both deepen any current relationships with existing customers, along with getting your company and brand in front of new customers.
1. Conference Bags: These are a great way to advertise your business at any conference. There are always brochures and documents handed around, so why not sponsor the event by handing out bags to all attendees. This gives you maximum impact as they will be carrying the bag around with them all day long and advertising your business at the same time. If you can, get a bag they can use well after the conference. Something with a gusset that is suitable for grocery shopping is perfect. A calico or jute bag with a longer handle is an ideal eco-friendly option.
2. Printed Lanyards: Security is tight at events nowadays, so one way you can promote your business, while still keeping attendees safe is through the use of printed lanyards. These are other great products to sponsor for conferences. You can add your logo on a repeat basis around the lanyard, which gives your company great visibility. The trick to lanyards is you want them to use them after the event as well, so make sure you put useful attachments on the end. It could be an "O" ring so they can add their keys or maybe a carabiner attachment or mobile phone holder attachment. Lanyards can become walking billboards for your company, so make sure you get some printed for your next conference.
3. USB Drives: You can be flooded with information at some conferences and amongst all the pages of brochures and notes will be one about your company. Why not stand out from the rest and put a USB drive in the goodies bag with all your company details preloaded. You can make it interactive by having video presentations, along with a storyline of your business. Loose papers are easy to throw away, but people will think twice about a USB drive. You can get the outside branded with your logo and then upload content for people to view in their own time.
4. Promotional Pens: You might raise your eyebrows and go – "Oh, No – not a pen", but it's a fact that promotional pens are still one of the most popular items for promoting a business. If you wanted to do something a little different, you could do a banner pen. These are great as they have a pull-out banner printed in full colour on two sides. You can fit a great deal of information on them, or make them a handy reference tool by printing your company details on one side and having a calendar on the other.
There is a huge array of promotional products you can use at conferences to promote your business. If none of the above work for you and you would like other ideas, simply contact us and we'd love to help.
The PromotionsOnly Team