Search Results
Promotional Audio Products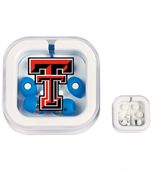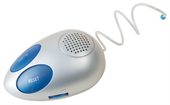 Let your promotional message be heard loud and clear with our Innovative Audio Products! We stock the most comprehensive selection of high quality audio accessories including earphones, earbuds, speakers, radio, and everything in between compatible for apple, Samsung, and the most famous gadgets. We have headphones that feature foldable and adjustable designs, earbuds that are comfy and convenient, and speakers in fun designs to suit your promotional needs. Place your order of our Innovative Audio Products and get huge discounts!
Some Popular Audio Products
Promotional Merchandise Ideas for Audio Products
Let the music take your brand in the spotlight, and choose our promo audio products at best value prices. Promotions Only has collected over a hundred of innovative audio products, including bluetooth earbuds, wireless speakers, portable radios, multifunction headphones, and more. We can personalise each of your choices to your exact requirements. And should you need more assistance, we can also recommend suggestions based on your needs and goals. In short, we do it all, so there's no need for you to be out searching and spending your valuable time figuring out which product is right for your business.
Our cool audio accessories are ideal for tech stores, mobile shops, and music studios, but they are also great for just about any business. This is especially true if your target customers are those who are young, modern, and passionate about technology. We have everything that will surely catch their interest. We have wireless headsets for travel and workout; bluetooth speakers for outdoor party; waterproof speakers for bathroom and beach; foldable headphones for relaxing; and earbuds with fun designs to make your event more exciting. Browse our huge collection and click each item that interests you to get more details. You can also give us a call or fill out the request quote form for more information.
For more options, check out our custom iPad and iPhone accessories, which are also a perfect giveaway for trade shows, birthdays, weddings, seminars, sports tournaments, family reunions, project completion celebrations, and other fun gatherings.