Search Results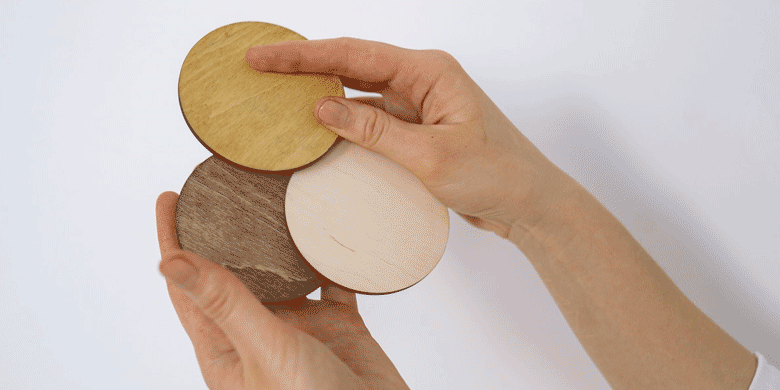 28 June, 2022
Using Custom Coaster Sets As An Advertising Tool
If you are tired of the same old stuff in promotional products to advertise your business, why not try a set of coasters. They work well on so many fronts. They are highly visible, will get a lot of use, increase brand awareness, and also instil loyalty from the client. You can't get much better than that. We thought we'd highlight the best reasons for purchasing custom coaster sets and why you should consider them for your next advertising campaign.
1. Visual Aspect: Depending on what style of coaster set you purchase will then determine what type of branding you can do. If for instance, you pick ceramic coasters you will have options of either single screen printing or full colour direct digital printing which is a very high impact way to brand your coasters. Full-colour printing makes a big impact and is easily seen. People may not realise it, but every time they put the drink on the coaster or take it off, they are being reinforced with your branding. Make the branding clear and simple so the information is easily absorbed. The same goes with cork coaster sets as they also can be printed in full colour. After that, you then move on to engraving. The favourite styles for this are glass and metal. For the glass, it gives it a frosted effect and a very upscale look. On metal, it usually gives a tone-on-tone effect. These are high-end gifts and branding with engraving enhances this feel. Don't spoil them by getting a garish full-colour print. They work well on the other styles previously mentioned, but for metal and glass, the classy way to brand is through etching. Lastly, we have either deboss or emboss. This is done in both leather and leatherette styles. It is a subtle branding method but adds to a high perceived value of the coaster. It's important to get the branding right, as this is the advertising and portrayal of your business to the user. It is also what will catch other people's attention who are also using the coaster set at the same event.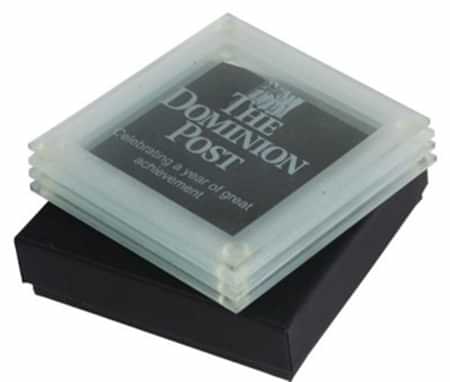 2. Usage: You don't want to spend all this money on an advertising gift to find it stuck in the client's cupboard and never used. The benefit of coaster sets is they will be used often. If they are given as corporate gifts, they will be used in the boardroom or office area. Either one ensures they will be used often and this, in turn, means more impressions of them seeing your company. The more impressions the better ROI so we want them to be used as much as possible. The better the quality and the better the branding will ensure this is what happens.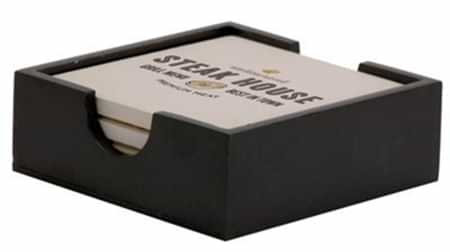 3. Brand Loyalty: This is the Nirvana subject. Every company wants brand loyalty. They all hope that when a client thinks of a product or service they need and it is something your company provides, they think of your company first. A way to increase that brand loyalty is through the use of coaster sets. They have a high perceived value, so clients will greatly appreciate them. They will also be impressed by your generosity and this, in turn, builds a bond between the client and your business. The more they use the coasters, the more they will be reminded of your company and the more they will also think of your generosity. It builds a want to reciprocate and that should involve placing orders with your business.
Coaster sets are a high impact way to advertise your business. If you'd like to try some for your next advertising campaign we'd love to help. You can either browse our website to look at products or contact us directly for advice. Either way, we know you won't be disappointed.
The PromotionsOnly Team