Search Results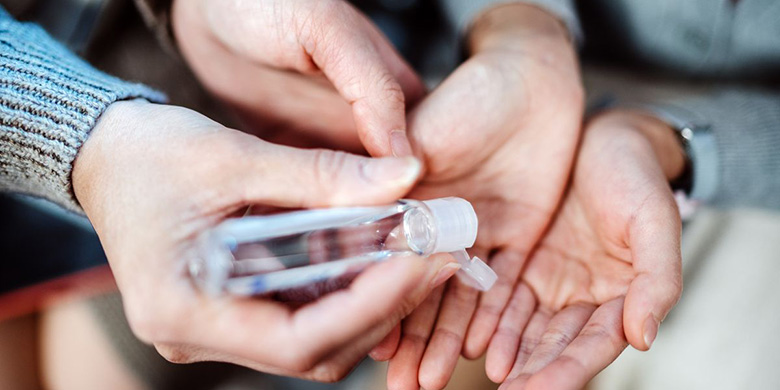 15 April, 2020
How to use Hand Sanitisers Effectively
Since the early outbreak of the Coronavirus (COVID-19), hand sanitisers have now become a part of our daily lives. Hand sanitiser, hand disinfectant, hand antiseptic, hand rub, whatever name you may wish to call it, these are all commonly being used to prevent us from contracting germs!
They have become an essential part of our day to day routine, not unlike having a liquid soap or rubbing alcohol stashed in our bags. Because of the increasing spread of the COVID-19 worldwide, hand sanitisers became of significant use.
Our hand sanitisers are a very effective fighting agent as they were formulated to have a 99.9% potency to kill bacterias and germs. Its composition, Ethanol, is also slightly better as a disinfectant as compared to Isopropyl alcohol or rubbing alcohol. Since it is alcohol-based, it dries up easily.
It also comes in a gel form, which makes our hand sanitisers easy to apply without excess splashing, keeping it in place for a longer time. As an additional ingredient, Vitamin E has been added as an antioxidant. Vitamin E has been known to help slow down the aging process of our skin cells and helps to fight free radicals in our bodies.
Our hand sanitisers are packaged in 30 ml, 60 ml, and 100 ml handy plastic bottles. They are also available in 300 ml, 500 ml, and 1000 ml gel pump containers.
We must be vigilant, adhere to the safety protocols implemented by our state or local government to inhibit the rapid transmission of the coronavirus. Because no matter how many hand sanitisers we use, if no physical distancing, good hygiene, and proper conduct are maintained, we will never be able to succeed in our fight against our one strong enemy.
The PromotionsOnly Team