Search Results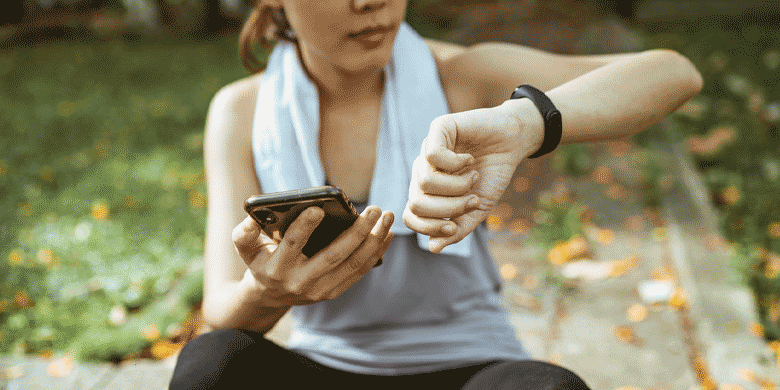 5 July, 2022
Summer Is Not The Only Time To Stay Fit With Fitness Activity Tracker
Coming into every spring and summer we see the advertisements to get fit from being lazy over the winter period. This doesn't have to be the case, especially when you are using fitness activity trackers. It used to be we only had the humble pedometer to check how many steps we'd done and if we had a sophisticated one it would show us how many calories we had burned. Nowadays, we are spoilt for choice. Fitness Activity Trackers are now the choice when it comes to tracking how we are doing for a whole range of things. These amazing devices are worn on the wrist and besides checking how many steps you have done and calories burned, they can also do the distance, tell the time, help you take a selfie with your camera, have a sleep monitor, check your heart rate, blood pressure and even blood oxygen levels.

Fitness Activity Trackers have taken things to a whole new level and they are an amazing promotional gift item. Any client receiving one of these would feel very special. These are not your average gifts and would be highly appreciated. There are different points of a price though that also make them affordable as a more mass-market gift. For well under $30 you can get items such as those below.
These styles are still packed full of features such as step count, calorie count, distance, time, a clock, selfie camera, sleep monitor and a bunch of other cool readings. All Fitness Activity Trackers function via an APP. When you first get one, you'll need to download the app that is relevant to the one you have been given. It's a simple process and then it is fully active.
If you are wanting brand reinforcement, it doesn't get much better than this. They are perfect for any company involved in the fitness or health industry. You could offer them as a free gift with a sign up of a membership, or if you have a store that sells equipment to clients, you can add some of these to your merchandise lines.
People are more focused on their health nowadays, especially thanks to Fitbit and people are accustomed to this type of product. The logo is usually discreetly added to the band and with all their functionalities they are bound to be used often.
To garner customer loyalty, anyone receiving a branded fitness activity tracker is bound to be thankful to your company for such a generous gift. The added bonus is they will absolutely show them off to friends and family who will no doubt ask where they got it from.
If you'd like to try some activity trackers or other health-related promotional products but are unsure what would work best, give us a call or send us an email and we'd be happy to assist.
The PromotionsOnly Team