Search Results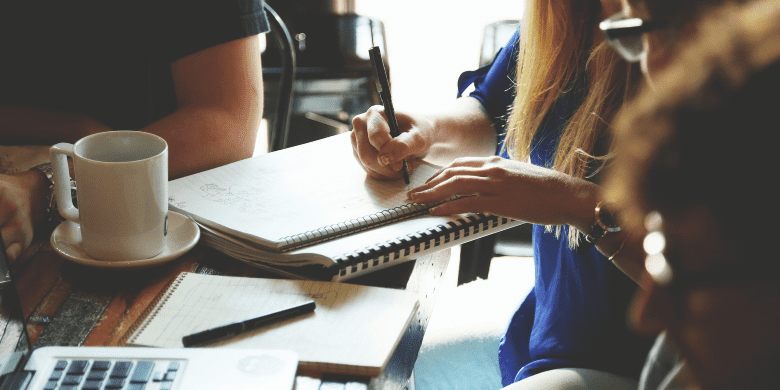 7 January, 2022
Scribble It With Promotional Notepads
It's been said many times that we are moving to a paperless society. Yet, promotional notepads have consistently been a best seller for many years and don't look like slowing down anytime soon. What is the appeal? You would think it's easier just to jot a note on a computer screen or tap it as a memo in a phone, but there is something about the tactile nature of paper that we just love. When you consider how popular books still are compared to online or Kindle, it shows you the popularity of paper products. There are so many ways you can use notepads to promote your business to clients or reinforce to staff a particular message about the business. Below are some of the benefits of using printed notepads for your business.
Exposure: For just a small investment outlay, you have a product that gives ongoing exposure to your brand. Depending on how many sheets you have ordered, a branded notepad can be used for six months or more and every time it is used, people will be reminded of your company.
Affordability: Bang for your buck it doesn't get much better than a custom notepad. They have a high perceived value, yet they are very affordable to purchase, especially if you choose a smaller pad size such as an A5. To help make it cheaper , try and run as many as possible in one go. Rather than doing smaller orders throughout the year, try and budget for a full year's worth, and you'll save a lot of money.
Complete Customisation: Unlike other promotional products, you have total control over the entire product when it comes to notepads. You can do just a header or footer print. You can do one colour or full colour. You can print just the cover or every page. You can pick between variable sheet quantities of 25, 50 or 100, and you have a multitude of sizes to choose from, starting with scratch pads to A6, A5, A4 or larger. What other promotional product gives you this much freedom with customisation.
Great Range Of Sizes: As mentioned above, unlike other products that are one fixed size, when it comes to promotional notepads, you have a huge range to choose from. The benefits of this are numerous, but it allows you to pick one that fits your budget and the services they need for your promotion. For example, depending on your target market, a small jotter sized notepad could work well, or if it is perhaps to legal firms you are targeting, a larger A4 format would be better suited.
Practical Gifts: Unlike many promotional products that end up hidden in a draw or perhaps used several times and then thrown away, a notepad will be used until the last sheet. Almost everyone reaches for a pad to jot down notes, so they are a convenient and useful gift. Another advantage is that, unlike some high-tech items, they won't break; people don't need a science degree to figure out how they work and they don't require batteries!
If the above has inspired you to get printed notepads for your next promotion, but you are a little unsure what would suit you best, give us a call or send an email. We'd be happy to discuss your requirements and ensure you get the right notepad at the right price for your business.
The PromotionsOnly Team