Search Results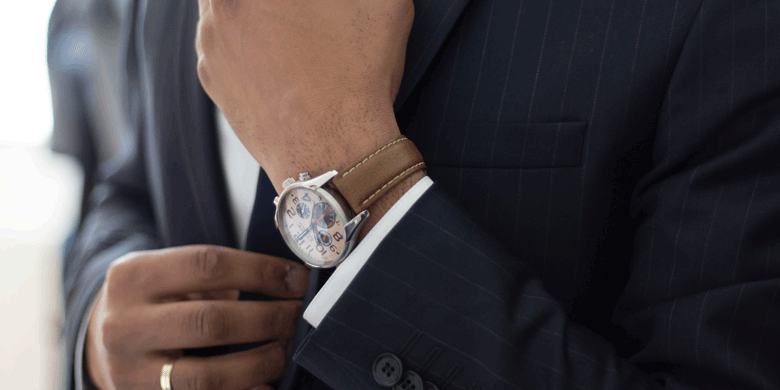 12 May, 2022
Promotional Watches As Executive Corporate Gifts
You have some high-end clients you want to recognise and thank for their continued patronage, but what can you give them, that signifies your gratitude. One great option is promotional watches. We don't mean the cheap plastic variety that falls apart within a week. We mean top-quality sports, chronograph or dress watches. It's a beautiful gift that will give the recipient years of pleasure wearing them.
They also don't need to be restricted to just thank you gifts for the corporate user. They could also be thank you gifts to staff who have accomplished long service with the company or perhaps just a thank you at the end of the year when all your sales targets are met or broken. There are many types of watches you can get, so we thought we'd list some of them and the features you should look out for.
Sports Watches: These are perfect for the more athletic type of person. Most will have either some type of water resistance or waterproofing. If you can, look for one that has at least a 50-metre water resistance. A nice added feature is getting the date. Some don't offer this, or it can be an additional feature, but we recommend it as it finishes off the features of the watch very nicely. Next is the movement. The most economical, but still offering high quality would be anything with a Japanese movement. Most of our watches feature a Seiko movement and that gives us the confidence to offer a 2-year warranty. Sports watches should come with a rotating bezel for people who want to time things. This is especially handy for divers so they know how long they have been underwater. The best option for a band with sports watches is metal – preference is solid stainless steel so there is no rusting or degradation overtime on the band.

Chronograph Watches: These watches have all the bells and whistles and are the perfect gift for those high-end executive clients. The better-quality chronograph watches have stacks of features. Firstly, they will come with a rotating bezel that can be used as a Tachymeter. The smaller dial options are what make the chronograph watch so special and unique to look at. Usually, there will be a 60-minute Chronograph counter, a second sub-dial for the chronograph seconds and lastly a 24-hour military time sub-dial. All of these work independently of each other and can be activated through different buttons on the side of the watch. The top one invariably is the Start/Stop pusher. The centre dial is the crown where you can adjust the standard time and date and the bottom dial is for the split time and also the reset pusher. Just like a sports watch. Many come with options of either water-resistant or waterproof. If you are giving them to people who you know enjoy diving, ensure you get a solid stainless-steel band. If it is to be used more like a dress watch, you can consider using a leather band. All branding is either a small subtle logo printed or etched onto the dial. You need to make this subtle in keeping with the watch. Nobody wants a big company logo emblazoned across it. Keep it small and people will use these watches for years to come and each time they look down at them, they'll be reminded of your generosity.

Dress Watches: These are the perfect watch if you have both male and female recipients. They are not as large or heavy as a sports watch or chronograph and you can get some that look very sophisticated. Also, many come in his and hers option, so rather than getting two entirely different watch designs, you can tie them together. The best band for dress watches is soft leather – either black or deep brown.
Promotional watches really are a great fit for the clients you want to reward with a substantial gift. If you are wanting to do this, but are unsure what type of watch would work best, we have over 20 years of experience and would love to assist you.
The PromotionsOnly Team