Search Results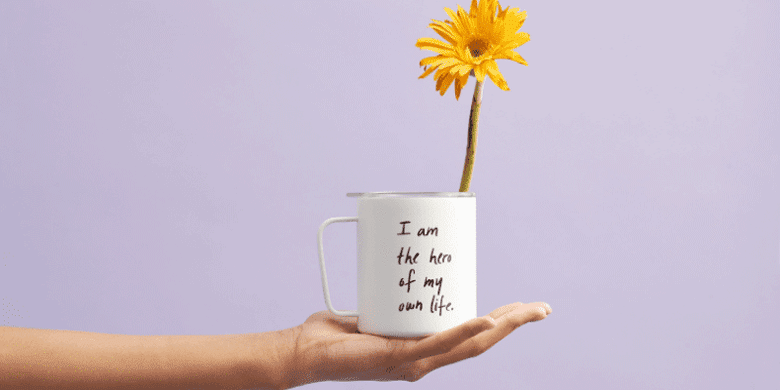 24 March, 2022
Motivational Quotes To Inspire Your Staff
Affirmations are a strong way to empower your staff, so we thought we'd list some of what we think are the best and perhaps you could look at adding one to your next promotional gift to your staff. We've seen many posters in regards to this, but how much more powerful would it be if you did it to something more personal such as a coffee mug or drink bottle. We hope you enjoy them and possibly be inspired yourself.
Strive not to be a success, but rather to be of value. - Albert Einstein

I've missed more than 9000 shots in my career. I've lost almost 300 games. 26 times I've been trusted to take the game winning shot and missed. I've failed over and over and over again in my life. And that is why I succeed. - Michael Jordan

It's not the size of the dog in the fight, but the size of the fight in the dog. - Archie Griffen

A life spent making mistakes is not only more honourable but more useful than a life spent doing nothing. - George Bernard Shaw

It took me a long time not to judge myself through someone else's eyes. - Sally Field

The secret of getting ahead is getting started. - Mark Twain

If people are doubting how far you can go, go so far that you can't hear them anymore. - Michele Ruiz

Everything you can imagine is real. - Pablo Picasso

Do what you feel in your heart to be right – for you'll be criticized anyway. - Eleanor Roosevelt

Your passion is waiting for your courage to catch up. - Isabelle Lafleche

People who wonder if the glass is half empty or full miss the point. The glass is refillable. – Unknown

I am not a product of my circumstances. I am a product of my decisions. - Stephen Covey

I've learned that people will forget what you said, people will forget what you did, but people will never forget how you made them feel. - Maya Angelou

The two most important days in your life are the day you are born and the day you find out why. - Mark Twain

When I was 5 years old, my mother always told me that happiness was the key to life. When I went to school, they asked me what I wanted to be when I grew up. I wrote down 'happy'. They told me I didn't understand the assignment, & I told them they didn't understand life. - John Lennon

There are thousands of quotes like the above on the internet. Look for one that gives you inspiration and write it down somewhere you can read it each day. Even better, get it branded onto a promotional product and share the inspiration with others. Put your logo on one side and the quote on the other. People will know who it has come from and will appreciate the positivity. It allows you to align your business with something truly inspirational.
References:
https://www.oberlo.co.uk/blog/motivational-quotes
https://www.forbes.com/sites/kevinkruse/2013/05/28/inspirational-quotes/
The PromotionsOnly Team