Search Results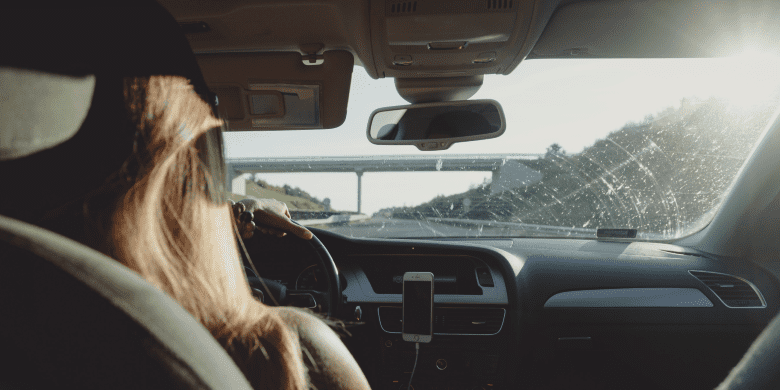 27 November, 2021
Custom Car Sun Shades For Summer
One thing we can be certain of every Australian summer – it's going to be hot. So a great way to advertise your business while giving something useful to clients is a customised car sunshade. They have a huge branding area and are functional in that they stop people's cars from heating up too much in direct sunlight. They also help in reducing the direct heat onto steering wheels and car seats, making it easier to sit directly in the car and to be able to hold onto the steering wheel.
The most effective style to get is one that has a reflective face to it. This ensures the maximum amount of sun rays is reflected outwards. Avoid dark coloured shades where possible, as the darker the colour, the less reflective they are, making them ineffective in guarding against the sun. Silver or white reflective colours are the best option to look for.
There are two main designs for car sun shades. First is what they call an accordion style which folds in on itself. To open you just need to pull one end. One big advantage of the accordion style is it means you can get a continuous print all the way along the car sunshade. The one disadvantage is if people do not apply the straps correctly, the shade may pull up a little and that could distort the branding for anyone looking from the outside.
The second style is where you have two pieces connected with a centre piece so that one part protects the driver side and the other protects the passenger side. These usually fold on top of themselves and quite often fold into a pouch. The obvious advantage to this compared to the accordion style is its smaller footprint, so you can easily store it in your boot or even your glove box, depending on the size.
The branding methods allowed for car sun shades has improved dramatically over the years. It used to be only available with a one colour screenprint, but nowadays you can get full colour graphics printed. They make for a stunning visual display. They are the perfect promotional gift item for any business in the car industry. They could be a gift with a new car purchase, or perhaps someone spending over "X" dollars on additional features could have the sunshade thrown in as a free extra. Another perfect advertising opportunity are car and smash repair places to give one away when the owner comes to pick up their repaired cars.
Besides the front windscreen car sun shades, there are also options for the side windows. These are handy for anyone travelling in the back seat, especially babies, as they deflect the heat away from the car and prevent direct sunlight from coming inside. They are much cheaper than windscreen shades and are usually applied by small suction cups. This would be the perfect advertisement for anyone in the baby industry.
As you can see, there are a multitude of ways to use custom car sun shades as an effective advertising medium. If you'd like to explore this further, but aren't sure what would work best for your company, just make contact with us through the phone or email, and we'd be happy to help.
The PromotionsOnly Team