Search Results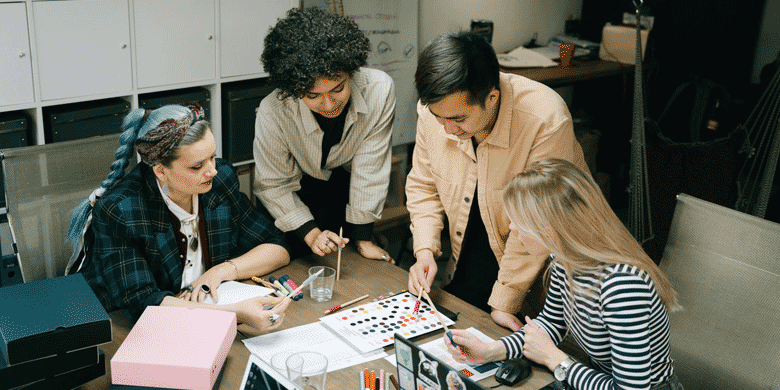 25 July, 2022
5 Tips to Launch Your Branded Clothing Business with a Bang
You've got your branded clothes such as t-shirts, caps, hoods, and more, you've got your audience, and you're ready to take your company to the next level — but first, it's time to launch. Before you have your grand opening or begin selling your merchandise, there are some things you should do beforehand to ensure that your business launch goes smoothly and that you get the maximum return on investment (ROI).
Here are five tips on launching your branded clothing business with a bang.
1. Give Something Away
We know that giving something away is one of the best marketing strategies. We've noticed it's effective not only at launching products but also at bringing in new users to an existing product. One way of doing that is through rewards or prizes. The idea behind it is simple: people buy if they have a chance of winning something. For example, you get a free branded cap if you buy a t-shirt and hood.
2. Get Your Message Across
The people in your target audience will have only a few seconds to look at your branded products, such as a t-shirt, before deciding whether it's something they want. If you want them to spend time looking at it, you better make that space worth their while.
The first thing anyone who sees your shirt will see is what logo is on it. Make sure you put an appealing message or design there. Get clever if you want, but make sure people can figure out what it says. The next important part of getting noticed is making it more interesting than just words alone can provide.
3. Create Buzz
There's no better way to get people excited about your products than word of mouth. But what if you can't afford big ad campaigns? Take care of some underground marketing by rewarding early fans who spread the news about your products. Include messages and links on every piece of marketing material so that customers and potential clients can tell their friends and family. The best part? You don't have to do anything other than creating a catchy tagline; consumers will take it from there.
4. Think Beyond Social Media
Social media is important, but sometimes it's best not to put all your eggs in one basket. You should also consider PR, influencer marketing and other channels to amplify your message and drive traffic back to your business.
Make sure you don't neglect these opportunities so that your product launch receives all of its deserved attention. If you just focus on social media alone, you risk being drowned out by competitors who are getting more traction for less effort—so make sure you have other plans in place.
5. Ask Your Community to Help
Set up a contest where you can ask for ideas and votes for your product's branding designs. Allow your audience to help you design your clothes and spread awareness about your brand at launch time. Having a community involved in creating and promoting your products will also help you build loyalty.
The PromotionsOnly Team