Search Results
Adelaide Promotional Products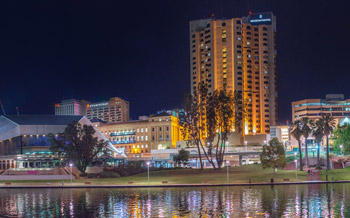 Just like any other main Australian city, Adelaide has its own culture and sphere of everyday and business life. All promotional campaigns need to be properly localised to their target audience and that's why we've put together this simple page to help companies interested in reaching the people of Adelaide.
Adelaide is renowned for its love of theatre/arts and simultaneous appreciation of all sorts of different sports. The outdoor life is certainly something citizens of Adelaide are familiar with as AFL, Cricket, Golf & Fishing consume a lot of their leisure time.
Keeping it simple and relaxing is a way of life for many Adelaide citizens. So why not promote towards that and give your audience a campaign they'll find appealing.
PromotionsOnly recommends these products for any Adelaide audience:
Our Best Adelaide Products
Keep on browsing...